Are You Enjoying The Best of Health?
One's state of health is determined by one's genotype and one's phenotype. Genotype is the God given genetic constitution that we receive at birth. Our phenotype is based on the environment that we're exposed to, our diet, and our lifestyle. Although we can't do very much about our genetics, recent research shows certain genes can be "turned off" and "turned on" depending on our phenotype.
Achieving optimal health often requires an understanding of the individual's genotype as well as promoting an ideal phenotype which allows one's genetic potential to be expressed. When we understand how unique we each are, we see the necessity of treating health problems from a holistic approach to enjoying the best of health.
Evidence Based Natural Medicine is the judicious use of treatment strategies which have been validated by scientific testing and controlled studies, or in some cases, the weight of empirical evidence is so overwhelming that treatment can be reasonably relied upon for success.
Clinic Opening Hours:
Monday to Friday – 8:30am to 5pm
Saturday – 8:30am to 12pm
Sunday – Closed
Is your health care practitioner government registered?
Australian Health Practitioner Regulation Agency
Government Registration Number: CMR00017122128
Chinese Medicine Practitioner
Fellow: Australian Acupuncture & Chinese Medicine Association Ltd (AACMA)
Member: Australian Traditional Medicine Society (ATMS)
National Herbalist Association Australia (NHAA)
Naturopath
Traditional Chinese Medicine is currently used by 2 billion people worldwide.

Most hospitals in Asia have acupuncture departments and Traditional Chinese Herbal Medicine is used extensively by medical practitioners.

Traditional Chinese Medicine is based on 3,000 years of clinical trials.

Many of the herbal medicines are used in hospitals and some are given by injection.

In Australia, Acupuncture and Chinese Herbal Medicine is regulated by the government and to be licenced one must have studied Chinese medicine for 4 years at the tertiary level.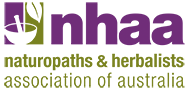 Dennis Vander Kraats
B.A., N.D.,Dip.Acup., D.B.M.
Dennis Vander Kraats was born in Toronto, Canada and grew up with a passion for distance running.
Representing Canada nationally and Internationally on a number of occasions, including the 1979 World Cross Country Championships, his success in athletics earned him a scholarship from the prestigious University of Notre Dame (U.S.A.).
After arriving in Australia, Dennis and his wife Marion became intimately involved in the health food industry which only caused to further stimulate Dennis's desire to expand his knowledge of natural therapies.
After eight more years of study, Dennis graduated from the Melbourne College of Naturopathy and Homoeopathy, the Nanjing College of Acupuncture, and the Australian Acupuncture College (Victorian University of Technology) to become a qualified Naturopath and Acupuncturist.
The key to Dennis's success however has been his long term commitment to evidence based natural medicine. In other words taking the very best of over 6,000 years of accumulated knowledge and applying stringent performance criteria before introducing them to his practice.
The results speak for themselves with over 25 years experience for the people who matter most… the patients.
Conditions we treat
Literally hundreds of conditions can be treated successfully with natural therapies.
Indeed, in many cases, the symptoms that you may be experiencing are like the proverbial "tip of the iceberg".
The holistic approach seeks to understand the cause of your symptoms and to understand the disease processes that are driving your symptoms.
Please contact the clinic to see if we can help with your condition.